Visit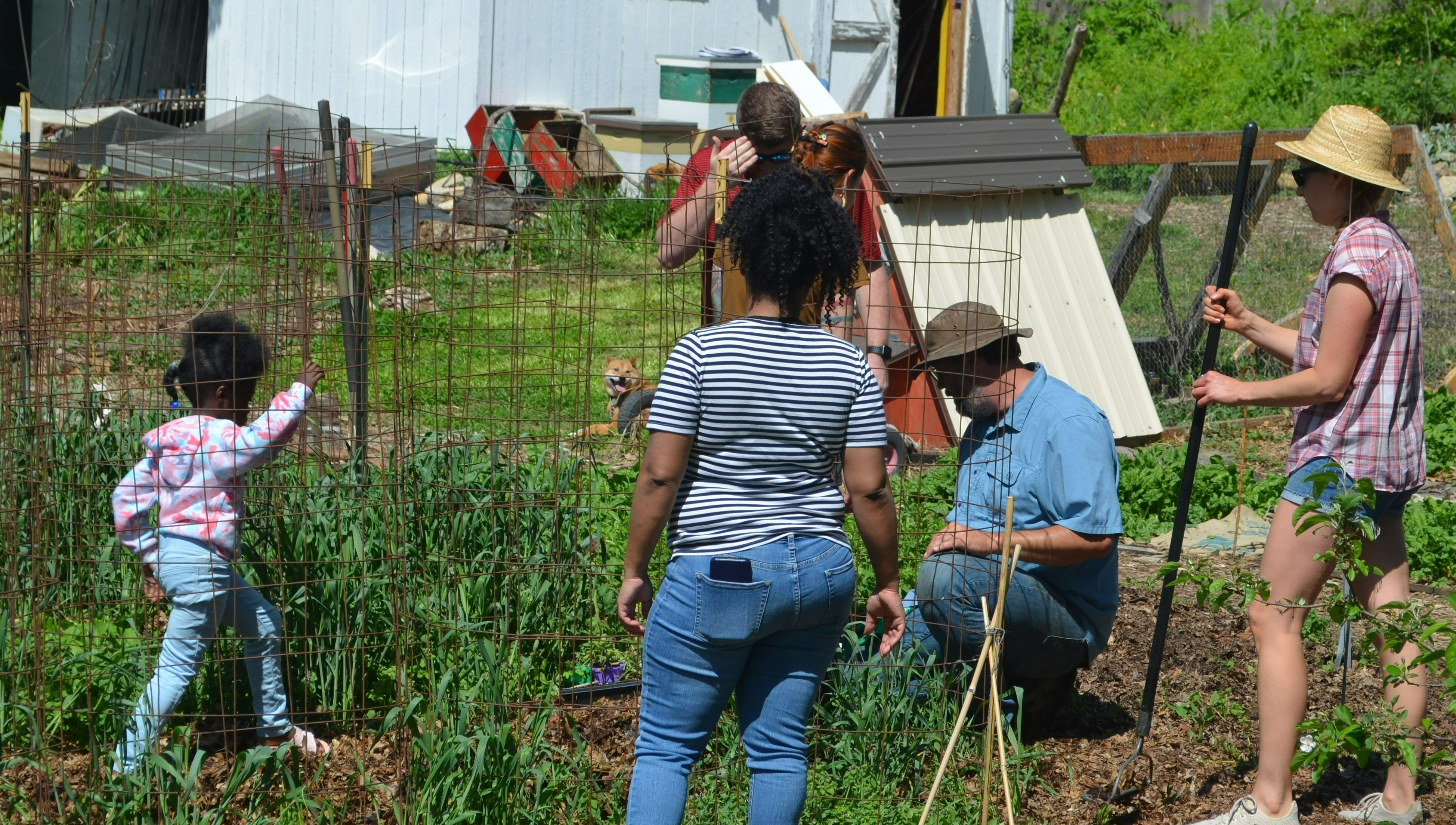 There is always a lot going on at Manheim Gardens! Drop by during Stewardship Sundays to chat with one of our friendly voluteers and check out some of the most popular features of our community green space:
Pollinator Gardens
Manheim Yardbirds (chickens, ducks & turkeys)

Gardening Plots
Food Forest

Wildlife Pond
Honey Bees
Hours

7 days a week
from dawn to dusk

~ except for events and with prior approval ~
Address

4225 Forest Avenue
Kansas City, Missouri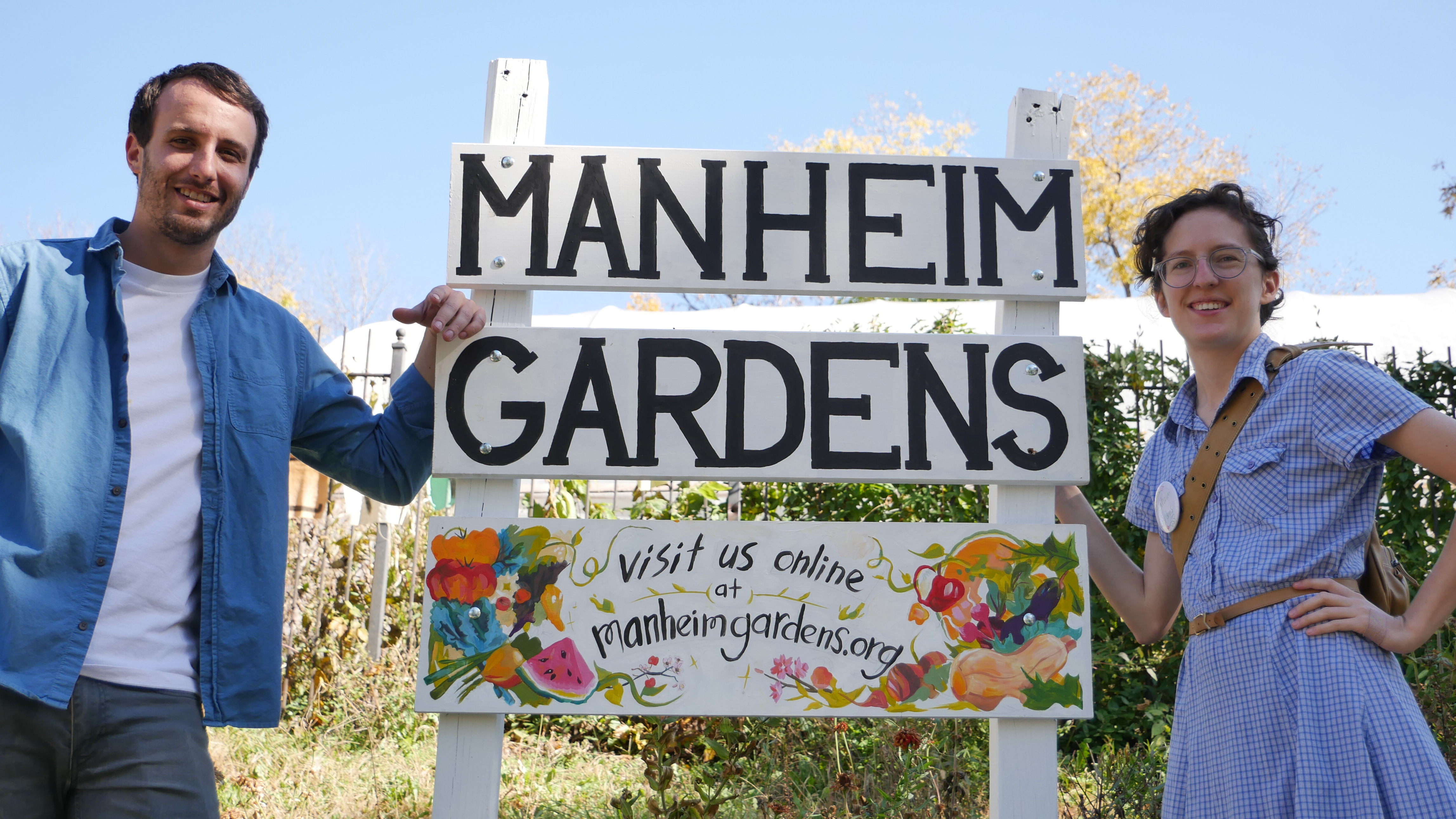 Accessibility

Street parking is available on Forest Ave between 42nd & 43rd Street
Main entrance on Forest Ave is paved (steep grade)

Stone steps provide additional entry points along Forest Ave
Wheelchair accessible ramp available from the Immanuel Manor Apartments parking lot at 4200 Tracy Ave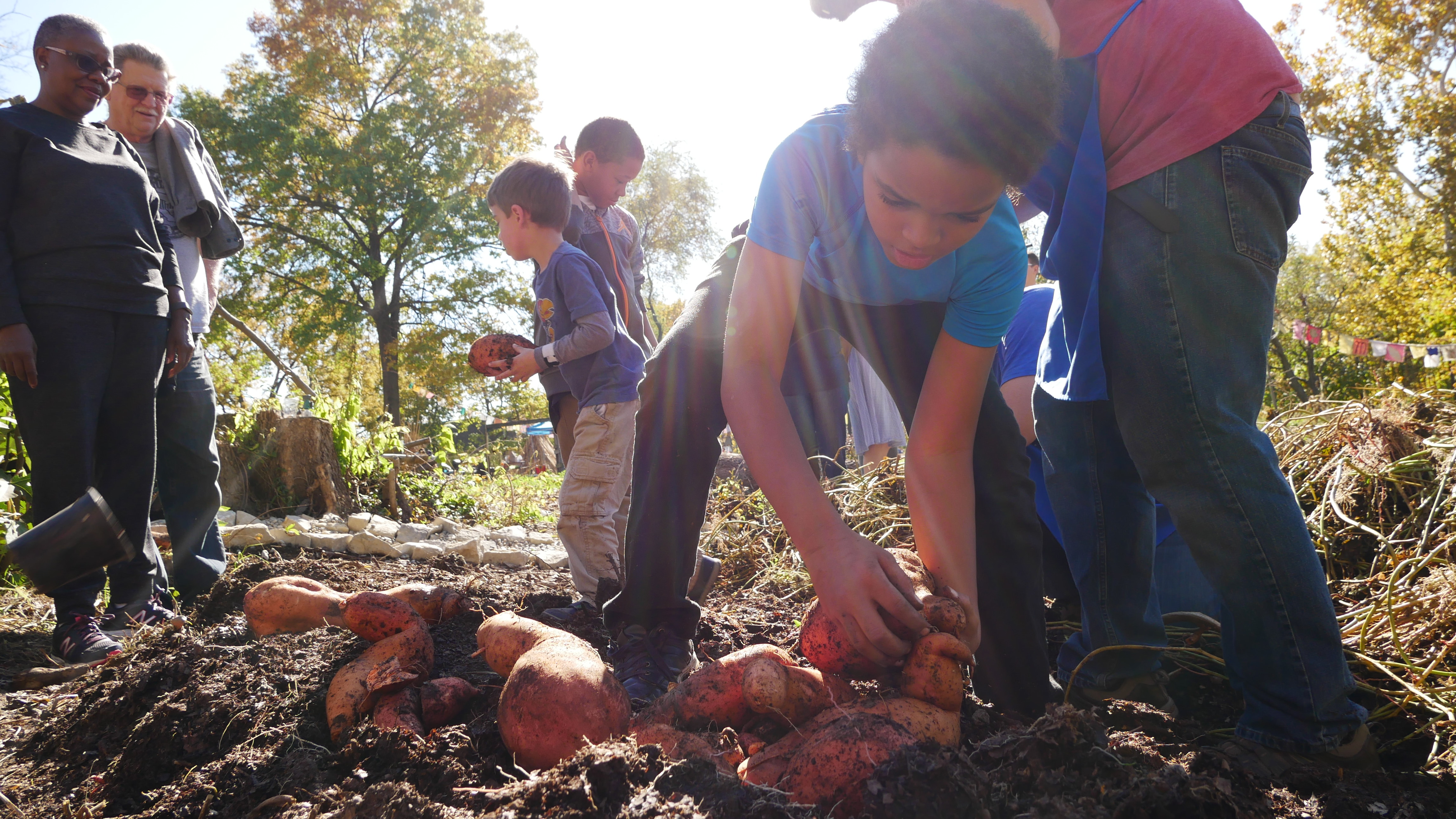 Visitor Info & Guidelines

Is there a fee to visit the gardens or attend events?
No. The gardens are free to visit and our events are always free.
Do I have to live in the Manheim Park neighborhood to visit or garden?
No. Manheim Gardens is an inclusive green space and welcomes everyone regardless of where they come from.
We are a family-friendly and inclusive space. We ask our visitors to help us continue to make Manheim Gardens welcoming for everyone.
When navigating the garden, we ask that you please stick to pathways marked by mulch or burlap strips. When in doubt, it's best to assume the area is for planting and not for walking.
Please keep dogs on leash at all times and have them 'do their business' elsewhere if possible.
Yes the water is potable! Please be sure to turn off the water when you are finished using it.
Visit our

FAQ

page for more information
---
Land Acknowledgement
Manheim Gardens stands on the homelands of Native American peoples. In recent years, these nations have included the Missouria, Oto, Kansa, Osage, Shawnee, and Delaware. We pay respects to all Indigenous peoples — past, present, and future — for their continuing presence in the homeland and throughout the Native American diaspora.
---