Frequently Asked Questions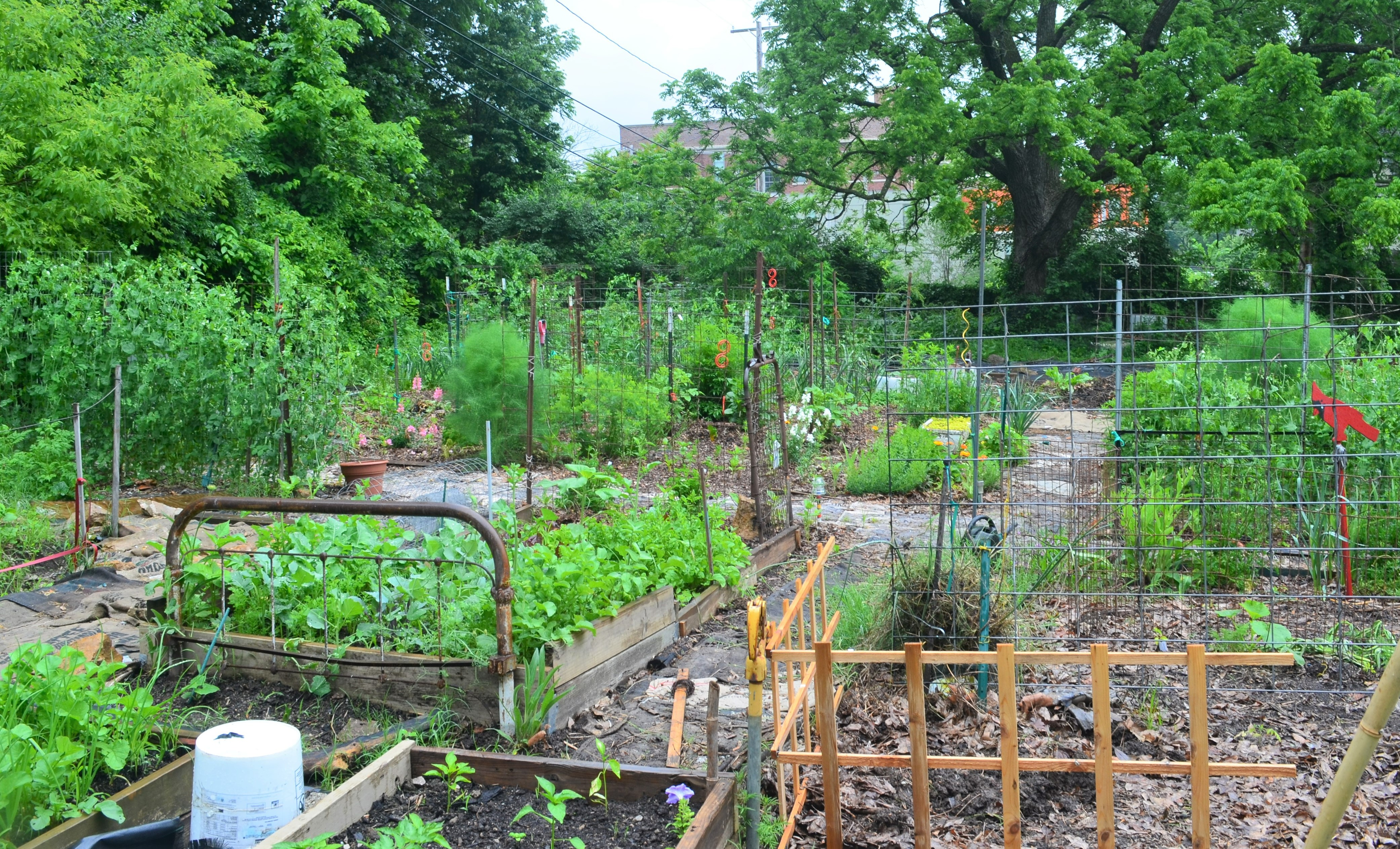 ---
Visiting Manheim Gardens - FAQ

Is there a fee to visit the gardens or attend events?
No. The gardens are free to visit and our events are always free.
Do I have to live in the Manheim Park neighborhood to visit?
No. Manheim Gardens is an inclusive green space and welcomes everyone regardless of where they come from.

Can I drink water from the hose or water spigot located under the big oak tree?
Yes. The water is potable! Please be sure to turn off the water when you are finished using it.
No. Unfortunately at this time we do not have bathrooms on site. We do rent portable toilets for our large public events.
What else should I know about visiting Manheim Gardens?
Garden Plants - If you're not sure what something is, ask us or look for signs. Most plants you see in plots and other cultivated areas are food - if it doesn't look like it, some might grow underground (think potatoes), or are still growing and aren't ready to produce just yet.
Poison Ivy - Despite our efforts to keep it out of the gardens, please be aware that you may encounter poison ivy during your visit. You can minimize your risk of contact by watching your step and learning to identify poison ivy in the garden. If you aren't sure, ask someone!
Bees - We support a number of thriving honey bee colonies! You may notice their brightly colored hives (bee boxes) throughout the gardens. Honey bees you encounter in the gardens are primarily focused on foraging and generally not interested in the humans wandering through. To keep both you and the bees safe, we ask that you remain calm and do not disturb the bees or their hives.
---
Volunteering - FAQ

I don't know anything about gardening, can I still volunteer?

Yes! All are welcome, even if you have no prior experience growing plants. We love to share what we have learned with others and there's always plenty to do that doesn't require a green thumb.
What if I don't live in the Manheim Park neighborhood?

Absolutely fine. You don't need to live in the neighborhood to volunteer - we welcome all who share our passion for Manheim Gardens!

Do I have to sign up or commit to a certain number of hours?
You are welcome to drop by during our Volunteer Stewardship Sundays (we work from 9am - 1pm summer months and 10am - 2pm during cooler months) and assist with any activities/tasks with whatever time and energy you have - no commitment needed.
---
Have a question not covered on this page?
Simply send us an email or message us on social media:
︎
︎
︎
---
Land Acknowledgement
Manheim Gardens stands on the homelands of Native American peoples. In recent years, these nations have included the Missouria, Oto, Kansa, Osage, Shawnee, and Delaware. We pay respects to all Indigenous peoples — past, present, and future — for their continuing presence in the homeland and throughout the Native American diaspora.
---