History of the Gardens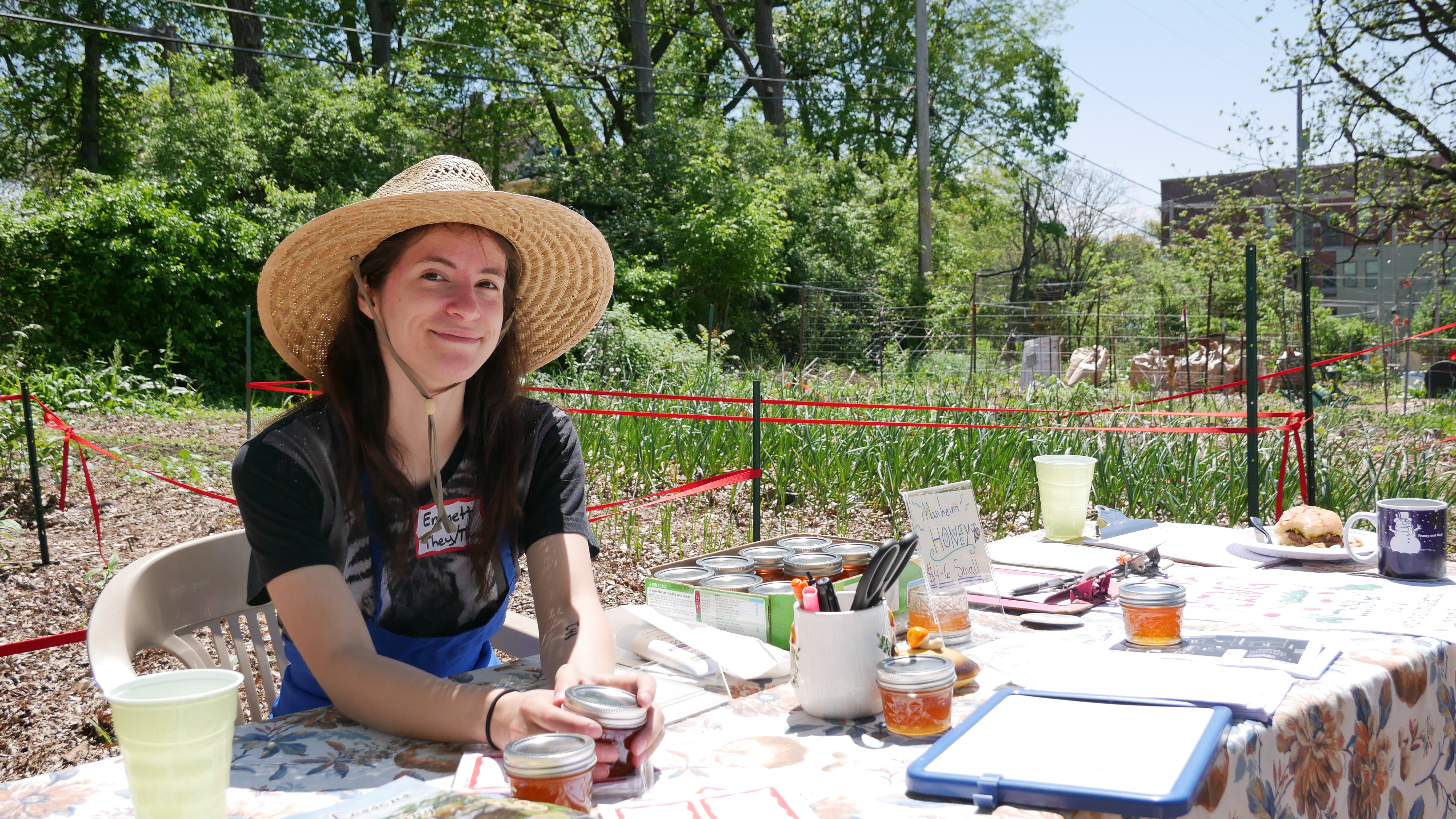 Organization History
Nestled between The Paseo and Troost Avenue, the Historic Manheim Park neighborhood spans from 39th Street to Emanuel Cleaver II Boulevard at its northern and southern edges, respectively. Throughout the 1990s and 2000s, the 13 vacant lots on the 4200 block of Forest Avenue, presently Manheim Gardens, were used by neighbors as a community garden.

In 2016, amid concern over real estate speculation, community gardeners and members of the Historic Manheim Park Association (HMPA) formed the 501c3 Manheim Park Garden Conservancy (dba Manheim Gardens) in order to protect these greenspaces. Manheim Gardens raised $12,000 to purchase the land from Neighborhood Housing Services (NHS) before for-profit builders could out-bid neighborhood interests.

In 2019, renewed concern about unsustainable development prompted Manheim Park resident Scott Johnson to form the Manheim Community Land Trust (MCLT). Johnson and other neighbors established a land trust model, which allows residents to maintain affordable housing.
In 2021, Manheim Gardens entered into a partnership with MCLT to purchase a dilapidated house adjacent to the north edge of the community gardens in order to create a multi-purpose space to support garden operations, community gatherings, educational classes, and more.
---
Land Acknowledgement
Manheim Gardens stands on the homelands of Native American peoples. In recent years, these nations have included the Missouria, Oto, Kansa, Osage, Shawnee, and Delaware. We pay respects to all Indigenous peoples — past, present, and future — for their continuing presence in the homeland and throughout the Native American diaspora.
---